When it comes to being efficient, Stephen Covey's time management matrix makes it easy to figure out what you "need" to be doing with your time and
attention.
Covey is the author of The Seven Habits of Highly Effective People and First Things First
I came across these principles as I was studying what separated highly
productive people from everyone else:  how were they able to prioritize their work
quickly, and get the most done?
[ninja-popup ID=6780]
[/ninja-popup]
Here's a picture and a brief overview.
The Time Management Matrix, Diagram
In Quadrant 1 (top left) we have important, urgent items – items that need to be dealt with immediately.
In Quadrant 2 (top right) we have important, but not urgent items – items that are important but do not require your immediate attention, and need to be planned for.  This quadrant is highlighted because Covey emphasizes this is the quadrant that we should focus on for long term achievement of goals
In Quadrant 3 (bottom left) we have urgent, but unimportant items –  items which should be minimized or eliminated. These are the time sucks, the "poor planning on your part does not constitute an emergency on my part" variety of tasks.
In Quadrant 4 (bottom right) we have unimportant and also not urgent items – items that don't have to be done anytime soon, perhaps add little to no value and also should be minimized or eliminated.  These are often trivial time wasters
In addition to providing text examples, I'm going to have a little fun and illustrate items from each quadrant in the time management matrix using one of my favorite comics, XKCD.
Quadrant 4 – Not Urgent and Not Important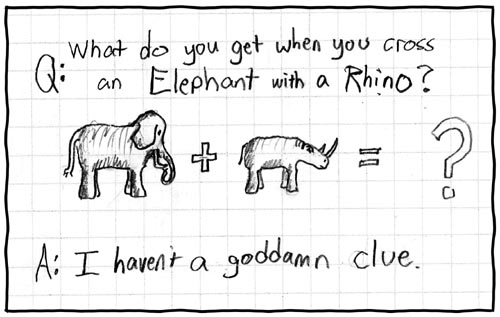 Clearly, not urgent, not important – and an obvious time waster.  Other time wasters include:
Mindless web browsing
Too much television/channel surfing for the sake of channel surfing
Quadrant 3 – Urgent and Not Important
My favorite examples, though I could have picked out more –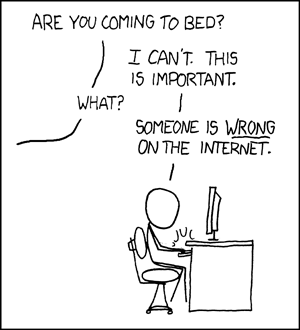 Other "Urgent" tasks that add little to no value
Phone calls that are off topic
Email that you have to reply to right away or it loses value ("Do you want some donuts? I have some in my office!")
Quadrant 2 – Not Urgent And Important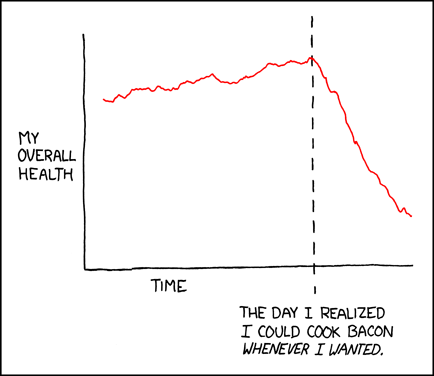 Your overall health is something you may take for granted today, and may not see urgency in dealing with it – but long term, we know it's of supreme importance.
There are some other important, yet not urgent, things that fall into this quadrant as well:
Exercise
Reviewing your career path
Maintaining relationships with family/friends
Quadrant 1 – Urgent and Important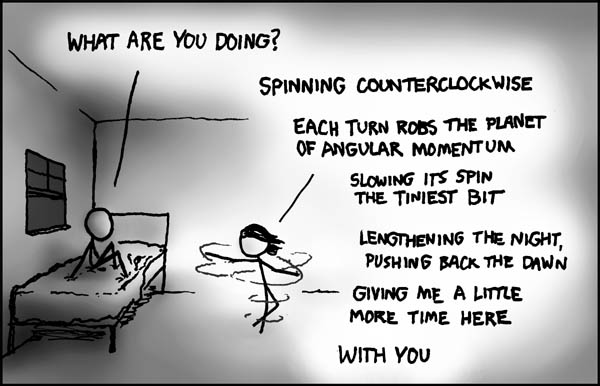 Perhaps not entirely rational, but at least her priorities are in order.  Other examples:
Family Emergencies
Real, hard deadlines for important projects
What Now?
Ready to take a look at your tasks on the matrix and learn a simple, easy way to build momentum towards the right tasks?
[ninja-popup ID=6780]Click here to download your copy of the Time Matrix Maximizer[/ninja-popup].
It's a free PDF guide you can use to spell out exactly which tasks you do everyday and then quickly build momentum towards the things that matter the most. The best part is that it's quick – even the busiest among us can put this to work for them in their lives within minutes.
[ninja-popup ID=6780]
[/ninja-popup]
Enjoy this article? You should Tweet This and share it with your friends, or feel free to share it however you like using this shortened link:  http://j.mp/coveymatrix